Master in
Master in Information and Computer Sciences
University of Luxembourg Faculty of Science, Technology and Medicine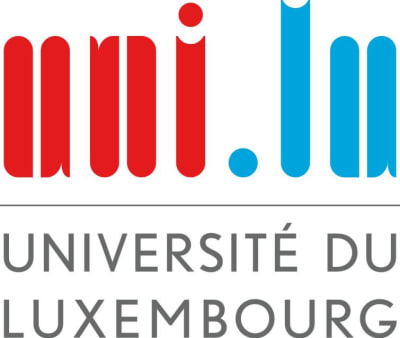 Key Information
---
Campus location
Esch-sur-Alzette, Luxembourg
Tuition fees
EUR 200 / per semester
Application deadline
31 Jul 2023
Earliest start date
Sep 2023
Introduction
Program at a glance
Duration: 2 year full-time programme / 4 semesters (120 ECTS)
Registration fees: 200 € / Semester
Language: English
Campus: Belval
Application period:

EU: February-July
Non-EU: February-April
The Master in Information and Computer Sciences (MICS) at the University of Luxembourg enables students to acquire deeper knowledge in computer science by understanding its abstract and interdisciplinary foundations, focusing on problem-solving and developing lifelong learning skills.
Students can specialize in the following areas:
Artificial Intelligence
Communication Systems
Information Security
Reliable Software Systems
Strengths
Here are ten reasons for choosing the MICS:
Flexible specialization options: profiles are a unique feature of our program that empowers students by allowing them to choose multiple specializations and to perform interdisciplinary studies.
Individual supervision and small class sizes: we limit the student intake in order to provide an optimal learning environment; active participation of students during lectures is encouraged.
Early involvement in research projects: students have the possibility, via student job positions, to participate early on in scientific research projects thus giving them a better idea of what research is all about.
Ties to industry: the master thesis can be done for a company; this option is especially interesting for students who do not plan to do a Ph.D.
Strong research: our master's program is taught by staff from the Department of Computer Science, the largest Department at the University of Luxembourg and also the one with the highest scientific output. In the last few years, the DCS has pursued a strategy of hiring top professors from around the world.
International and multi-cultural environment: both students and faculty come from many different cultural backgrounds, which makes studying computer science in Luxembourg so much more exciting.
Quality of life in Luxembourg: in a recent survey by Mercer Consultancy, Luxembourg was ranked the safest city among 215 capitals and 17th in terms of quality of living.
At the heart of Europe: Luxembourg is a short train ride away from cities such as Paris, Brussels, Frankfurt.
Luxembourg is a major European and financial center.
Low cost: there is only a 200€ fee per semester for registering for the master's program.
Program Outcome
Master general and specific topics in computer science.
Be able to build bridges between several computer science subjects via different profiles.
Demonstrate a broad understanding of both fundamental and specialized areas of information technologies.
Stay abreast of the fast technological changes in the rapidly evolving IT sector.
Work effectively in multinational teams being exposed to the cultural diversity of the very international master studies.
Tackle complex technical problems in IT by productively using a wide range of tools.
Career Opportunities
Luxembourg is a major financial center with ever-increasing needs for highly qualified IT staff
Other employment opportunities in the public sector, local industries, and public research institutes
Ph.D. in computer science