MA in
MA Translation and Interpreting
University of Surrey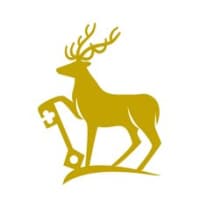 Introduction
Why choose this course
The growing complexity of international communication, involving written, spoken and technology-mediated communication, requires professionals with skills in both translation and interpreting. This course is one of the few in the UK to give you the skills needed to perform both tasks professionally.
The course has a strong practical component to suit the needs of the translation and interpreting market today. We support 'virtual internships' which enable you to collaborate with language service providers and build a professional engagement portfolio for future employers. Our European Masters of Translation membership gives you priority access to traineeships at the EU Directorate-General for Translation.
What you will study
Our internationally recognised MA in Translation and Interpreting combines translation and interpreting studies with a strong focus on technology to meet the demands of the global market and current challenges for the language industry.
We offer Arabic, Chinese (Mandarin), French, German, Greek, Italian, Norwegian, Polish, Portuguese, Russian, Spanish, Swedish and Turkish paired with English (languages subject to availability and/or demand).
Practical modules are taught by experienced professional interpreters and translators, simulating realistic scenarios and covering different topics (business, legal, scientific, technical translation).
The background lecture enables you to understand, discuss and justify translation and interpreting-related decisions.
Our range of optional modules will also allow you to customise your learning experience.
Teaching staff
During the course, you will learn through a combination of regular language pair-specific practice modules highlighting different aspects of the translation and interpreting profession, simulations of multilingual events (mock conferences, guided campus tours, distance interpreting), industry-relevant work in a translation agency, and a background lecture. Our experienced academic staff will help you develop a broad understanding of the current and future challenges in the field, while our professional translators and interpreters bring their workplace experience, standards and up-to-date knowledge of the market into the classroom
Program Outcome
Professional development
You will enjoy regular contact with professional translators and interpreters in your practice-based modules and gain advanced knowledge of how technologies are shaping up the translation and interpreting industry. You will benefit from course components that emphasise the business aspects of the translation and interpreting profession.
You will practise with the latest computer-assisted translation software, corpus tools and resources, and gain advanced corpus-compilation and terminology extraction skills that make you stand out. As a student, you will benefit from free access to SDL Trados Studio, SDL Multiterm, and Sketch Engine, as well as open-access software such as SmartCat, Matecat, Memsource and Lilt. You will also have access to a cutting-edge two-way and multipoint videoconferencing system that simulates remote or distance interpreting, with delegates and interpreters interacting over a video link.
You will have invaluable opportunities to further hone your interpreting skills and strategies in real-life working environments. For example, our students have recently provided interpreting services for various multilingual events held at the University of Surrey, such as workshops and graduation ceremonies, they have refined their skills by participating in a remote interpreting Summer School and have developed projects with the local community, such as the Watts Gallery or the Guildford Walking Tours. These opportunities will prepare you to begin work as a freelancer or as a language service provider at an international organisation, government body, university or private company.
You will also gain further insights into the industry from the external guest speakers we invite to our Centre for Translation Studies seminars, such as:
Professional translators and interpreters
Subtitlers and audio describers
Professionals working in public services, companies and international organisations
Representatives of professional translator and interpreter associations
Translation and interpreting researchers.
We have forged close links with the main professional bodies. For example, we have been invited to join the prestigious Chartered Institute of Linguists' Higher Education Language Partnership and we are corporate members of the Institute of Translation and Interpreting. You can join these bodies as a student member during the course and become a full member after you graduate. We are also a member of the Translation Automation User Society and the European Language Industry Association, which gives you the possibility to apply for a work placement with various translation and interpreting partner companies. We collaborate with language service providers and have an extensive network of visiting professionals, so you will benefit from excellent connections and be taught to industry standards.
Career Opportunities
Career prospects
Local and international companies from the language industry who have an active interest in Surrey graduates come to our Centre for Translation Studies. They explain what current and future opportunities they have, providing a chance for you to engage with them directly and kick-start your career in an informal, friendly atmosphere.
Our emphasis on professional development means that you will be well-equipped to begin work as a freelance or in-house translator or interpreter, or as a project manager for business, international organisations and public bodies.
The language services industry continues to grow despite a challenging international economic climate. Globalisation and technological innovation open up new markets and create novel demands for multilingual interpreting services to exchange knowledge and communicate with clients. As an MA Translation and Interpreting graduate and qualified language professional, you will be able to take advantage of global employment opportunities.
Technological innovation is also rapidly reshaping the interpreting industry, opening up new research opportunities. Your MA dissertation project is one of many ways of getting involved in ongoing research in the Centre for Translation Studies. We also regularly have MA students who decide to stay on to study for a PhD and pursue an academic career in Translation and Interpreting Studies.
English Language Requirements
Certify your English proficiency with the Duolingo English Test! The DET is a convenient, fast, and affordable online English test accepted by over 4,000 universities (like this one) around the world.