MSc in
Master of Science in Logistics
The University of Wollongong in Dubai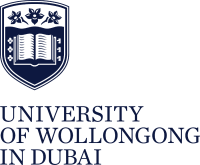 Scholarships
Explore scholarship opportunities to help fund your studies
Introduction
UAE has emerged as a key international trade hub as the country continues to offer new opportunities and facilitates the efficient flow of goods through its advanced logistics facilities, state-of-the-art ports and airport infrastructures. The country has pioneered a global initiative called the "World Logistics Passport", which reflects its vision to foster global trade cooperation, build a network of trading hubs and enhance trade flows.
Our Master of Supply Chain Management degree (previously known as Master of Science in Logistics and Supply Chain Management) will provide you with the skills needed to manage the flow of information and materials within and between organisations both locally and globally in this growing sector.
You will gain an in-depth understanding of the management of goods and resources, production, packaging and transportation. You will also develop skills and capabilities in areas such as forecasting, sales, operational planning, procurement and enhance your leadership skills. You will learn the best practices of the industry and how to apply them strategically to manage your organisation's supply chain.