Master in
Master in Translation and Interpretation Technical communication and content strategy course
University Rennes 2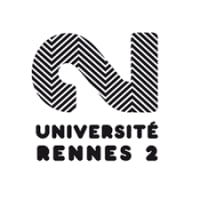 Scholarships
Explore scholarship opportunities to help fund your studies
Introduction
The mentions proposed by the Ministry constrains the choice of Master's degrees. The CFTTR master provides training in translation, technical writing, and project management; on the other hand, it only offers an introduction to interpretation.
From the first semester of Master 1, students progressively specialize by choosing the Translation-localization and project management course or the Technical Communication and Content Strategy course.
They nevertheless benefit from a joint base of skills allowing them to remain versatile in these complementary professional sectors.
Goals:
The translation and interpretation master's degree aims, through this course, to train professionals in technical writing, content strategy, and translation project management to optimally adapt to market requirements and statuses occupied by these professions.
The mention is divided into two courses from Master 1 (course 1: "Translation-localization and project management," and course 2:
"Technical communication and content strategy").
Specialization in career paths occurs gradually because these professions involve skills that are partly common but are identified differently in the job market. 70% of lessons on average are pooled in M1 and 30% in M2, with increased specialization from one semester to another in M1 and M2.
The program provides for common lessons, then specific to translation and writing courses, IT and mastery of tools, internal internship, project management, and quality management.
Know-how and skills:
- Technical and specialized writing
- Procedures and tutorials
- Web writing
- Content strategy
- Structured writing
- Documentary design
- Quality Control
- IT and tools (structured languages, programming)
- Project management
- Specialized translation (language B / language C).
- Oral and written professional communication (language B / language C)
- Terminology / phraseology
- Linguistics
Occupational integration:
Technical writer, strategic communication manager, documentation manager, consultant in data management and publication, project manager, editorial agency manager, writer-translator.