MA in
MA in English-Chinese Interpreting with Translation
University of Birmingham - College of Arts and Law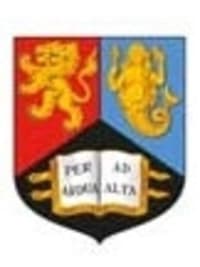 Introduction
Interpreting is a highly skilled profession, requiring academic training as well as extensive practice in relevant settings.
Our MA in English-Chinese Interpreting with Translation is ideal for those looking to embark on careers as professional interpreters, combining interpreting theory and practice and with teaching taking place in a state-of-the-art Interpreting Suite. You are also encouraged to use these facilities outside of teaching time to develop your practical skills further.
This MA programme involves intensive in-class practice, delivered in our purpose-built Interpreting Suite, using the professional Televic technology that is employed by international organisations. Students are trained in simultaneous and consecutive interpreting, with the option of taking a course in community interpreting too.
The course will take you through a range of both introductory and advanced modules, allowing you to develop your skills rapidly across two terms of teaching, and culminating in an extended project. Your taught modules will prepare you for interpreting in a range of scenarios drawn from business, legal, medical and other interactional settings, and your project will allow you to focus on your chosen topic(s) in depth.
This programme provides extensive interpreting practice and theory alongside complementary training in translation and in research methods, which provides an ideal foundation for both careers in interpreting or for further research.
We have membership of the Institute of Translation and Interpreting (ITI) and of the Association of Programmes in Translation and Interpreting Studies, UK and Ireland. We are also part of the SDL University Partner Program, which allows us to allocate SDL Studio Freelance licences to our students for the duration of their studies.
Why study this course?
Facilities – you will have preferential access to our new Interpreting Suite, offering you the opportunity to practice interpreting in one of eight state-of-the-art booths. Core and optional interpreting modules will all make use of these facilities as part of your learning.
Employability – the programme will provide you with the specialist skills and practical experience you need to develop a career in interpreting.
Excellent reputation – the University of Birmingham has been ranked as one of the world's top 150 institutions to study Modern Languages in the 2021 QS World University Rankings.
Specialist expertise – you will be taught by specialists in both Chinese-English and English-Chinese interpreting and translation, enabling you to gain extensive practice of working in both directions, under the guidance of experienced staff.
Career Opportunities
Employability
The University's Careers Network provides expert guidance and activities, especially for postgraduates, which will help you achieve your career goals. The College of Arts and Law also has a dedicated careers and employability team that offer tailored advice and a programme of College-specific careers events.
You will be encouraged to make the most of your postgraduate experience and will have the opportunity to:
Receive one-to-one careers advice, including guidance on your job applications, writing your CV and improving your interview technique, whether you are looking for a career inside or outside of academia
Meet employers face-to-face at on-campus recruitment fairs and employer presentations
Attend an annual programme of careers fairs, skills workshops and conferences, including bespoke events for postgraduates in the College of Arts and Law
Take part in a range of activities to demonstrate your knowledge and skills to potential employers and enhance your CV
What's more, you will be able to access our full range of careers support for up to 2 years after graduation.
Curriculum
Core modules
You will study four core modules:
Introduction to Consecutive Interpreting
Introduction to Simultaneous Interpreting
Advanced Consecutive Interpreting
Translating for Business (Chinese)
Optional modules
In addition to the compulsory modules, you will also choose two optional modules from a range that may include:
English-Chinese Liaison Interpreting (Chinese-language students only)
Theoretical and Analytical Skills
Translation Technology
Specialised Translation (Chinese)
Contemporary Theories of Translation
Multimodal Translation
Professional Development (Translation/Interpreting)
Final Project
In addition to your taught modules, you will complete a 15,000-word project, which can take one of three forms:
Traditional written dissertation: a substantial piece of independent research totalling 15,000 words.
Extended interpreting project: you will collect recorded interpreting data of your choice, which should last for 30 minutes in total. You will then write a 15,000-word commentary on the interpreting data and relevant issues involved, reflecting on appropriate theories, methodologies and approaches to the interpretation of varied speeches; issues such as cognitive and linguistic aspects in simultaneous interpreting; and/or cultural, professional, ethical and interpersonal aspects in consecutive and/or community interpreting.
Extended translation project: you will translate a 7,500-word text of your choice, drawing on appropriate theories, methodologies and approaches to the translation of different text types and genres, reflecting on issues such as target audience and function, and using a range of translation resources. You will also write a 7,500-word commentary on the text.
Scholarships and Funding
Scholarships and studentships
Scholarships to cover fees and/or maintenance costs may be available. To discover whether you are eligible for any award across the University, and to start your funding application, please visit the University's Postgraduate Funding Database.
International students can often gain funding through overseas research scholarships, Commonwealth scholarships or their home government.
Masters Scholarships available for September 2023 Entry
From £1500 discounts for current students, £1500 scholarships for our very best candidates, to our College of Arts and Law Masters Fees Scholarship, there are lots of funding opportunities available to study with us in September 2023.
Postgraduate loans
Government-backed Master's loans are available to help UK and EU students to finance their studies. For those starting courses after 1 August 2020, loans are available of up to £11,222 for Master's students in all subject areas. Criteria, eligibility, repayment and application information are available on the UK government website.