MSc in
Master of Science in Supply Chain Management
WU - Vienna University of Economics and Business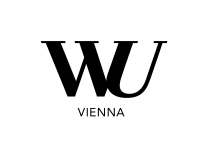 Introduction
The MSc Supply Chain Management focuses on the analysis, design, management, and operation of supply chains in manufacturing and professional service industries. Using a broad definition of supply chain management (SCM), supply chain problems are being tackled in profit and non-profit environments. The former includes retailers, wholesalers, logistics service providers, manufacturers, and suppliers, while the latter includes the public sector and non-governmental organizations, for example in disaster relief logistics.
Advanced information systems are an important enabler for state-of-the-art supply chain management. It will be looked at the suitability of supply chain information and planning systems such as production planning and control systems as well as warehouse, transportation management, and advanced planning systems, but also at appropriate geographic information system tools for transport. Furthermore, models of supply chains will be analyzed and designed, and complex decision problems in SCM will be discussed by using appropriate methods and tools. It will be looked at supply chains from micro and meso perspectives (for example transport and logistics processes).
The degree program has reached an exceptional 3rd place in the QS World University Masters in Supply Chain Management Ranking 2021.
WU Master's Day 2023
If you are interested in studying at WU Vienna and would like to get more information on the 9 English-Language and 7 German-Language programs, you are invited to visit our online event WU Master's Day later this year on April 27, 2023. You have the opportunity to attend online live sessions and chat with program directors and managers.