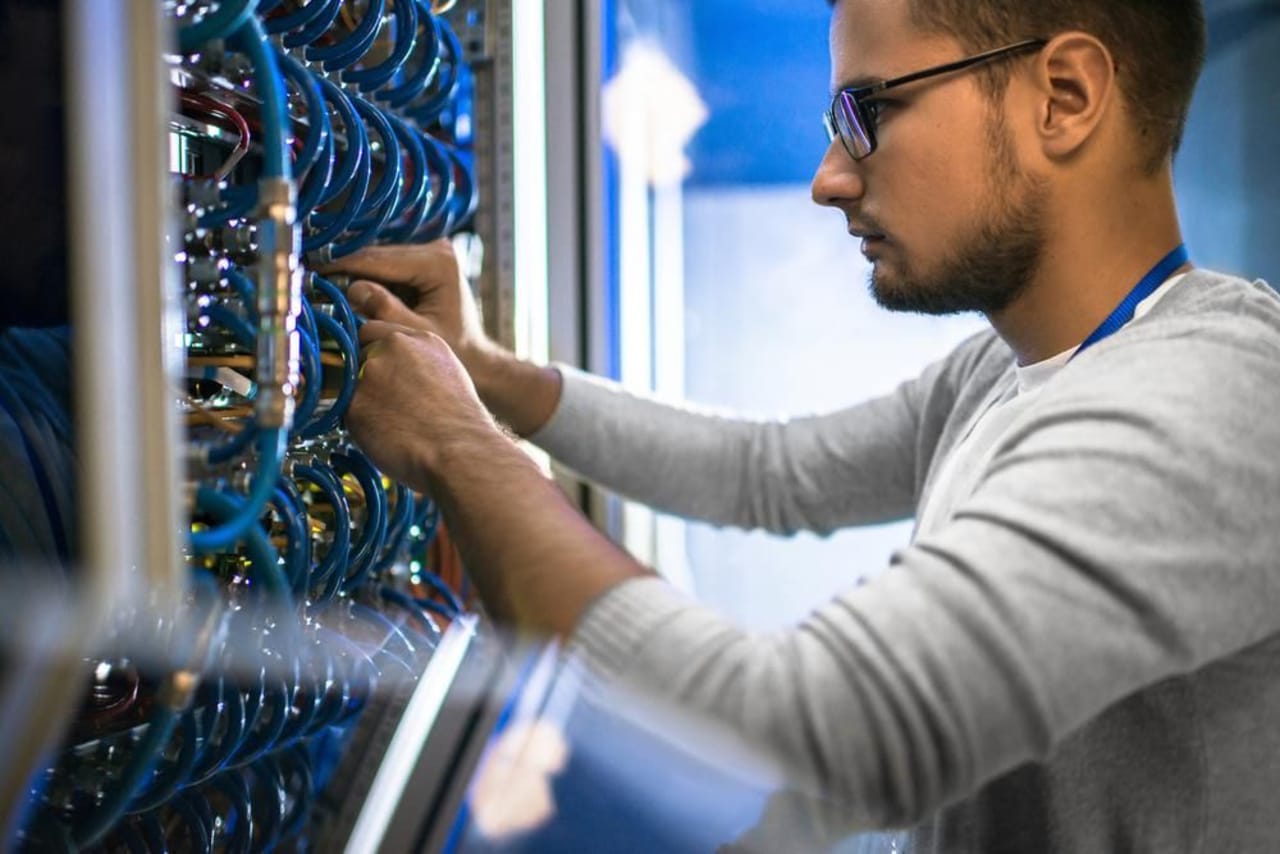 18 Master Programs in Computer Networking 2024
Overview
So many people work with computers today. A single household can have computers, mobile devices, printers, and even televisions linked with a home network. Users understand the power of networking, as well as the potential complexity of setups. Some of these users enroll in a Master in Computer Networking program in order to get the credentials necessary to qualify for a career in network administration and support.

What is a Master in Computer Networking? It is an advanced degree that goes beyond the information technology (IT) skills learned as part of a bachelor's program. It involves advanced network planning and implementation, connectivity maintenance, and modern security issues. It enables graduates to plan flexible, scalable systems for a business or organization of virtually any size.

Among IT professionals, master's graduates in computer networking are among the highest paid and in the most demand. The growing use of networking in world markets creates a continual increase in the number of networking professionals needed in the industry.

Costs for a computer networking master's program vary widely according to the educational institution. However, aside from a laptop, most costs lie solely in the tuition. The computer networking program generally lasts several years.

Many graduates work in the IT departments of large companies. New graduates often begin with an intense program of learning the particular hardware and software of the company. Then they hone their skills with a regimen of debugging duties, often waiting on call to deal with networking errors. Seasoned graduates participate in system specification, integration, and expansion. They design the hardware and choose the software for company systems. In the modern cloud environment, many work to offload IT resources onto remote servers. Some even work in data centers, providing cloud resources to others.

Those interested in a Master in Computer Networking can find excellent educational institutions all over the world. This program is especially suited for those in remote locations who would prefer an online course of study. Search for your program below and contact directly the admission office of the school of your choice by filling in the lead form.


Read more
Other options within this field of study:
Filters
Master
MSc
MA
Technology Studies
Computer Science
Computer Networking