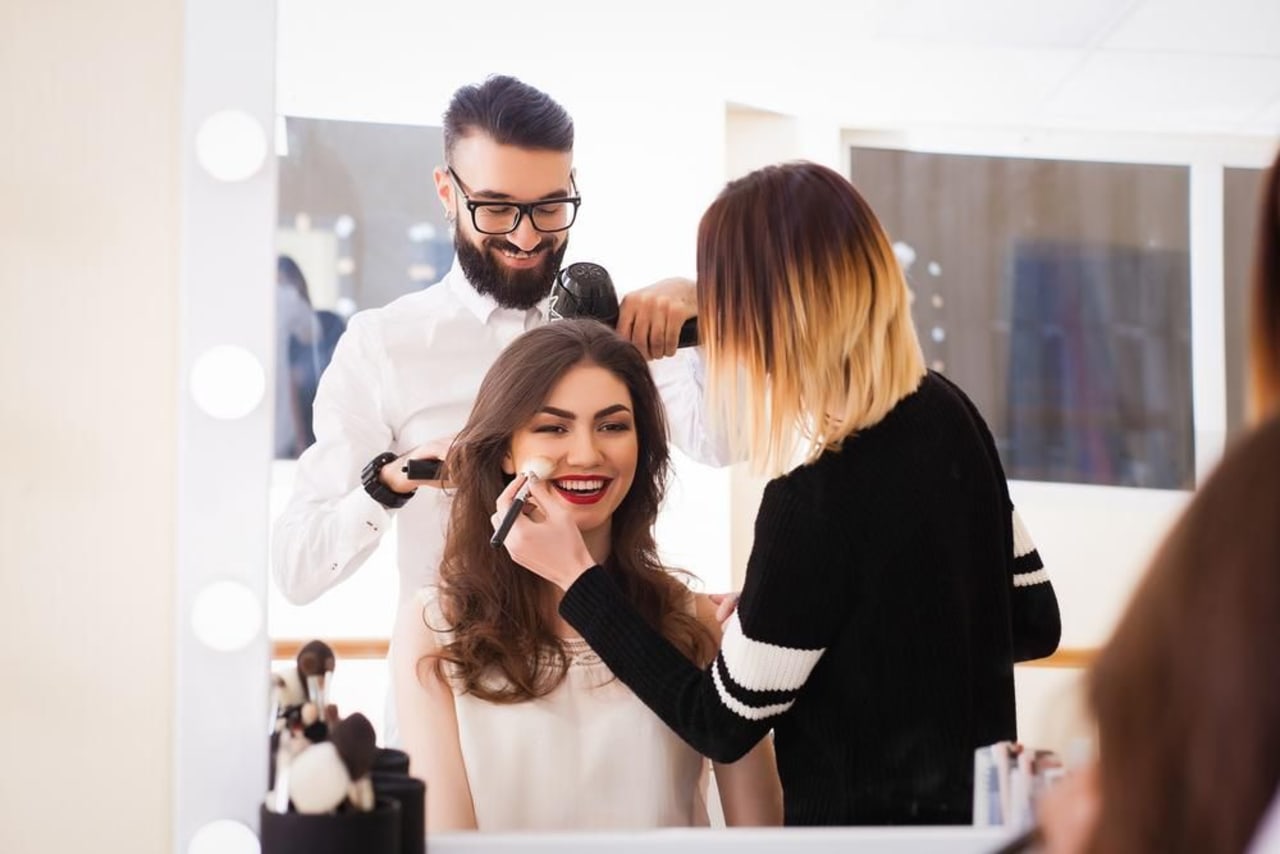 7 Master Programs in Cosmetology Studies 2024
Overview
A master's degree is a postgraduate degree in a specific area of practice that results in a high degree of skill or knowledge. Having a master's degree gives you a professional edge, giving you a coveted level of expertise in your field, including management and research skills that usually accompany this level of education.

What is a Master in Cosmetology? Cosmetology is a field that helps people improve their appearance; this can be achieved through techniques used on the body or skin. Cosmetologists learn about beauty treatments, cosmetics, and hair and nail care. Master cosmetologists have additional training and experience than regular cosmetologists, including knowledge gleaned from courses in anatomy, physiology and business management. The master cosmetologist training program usually prepares students to take a state licensing exam. At the master's level, students will typically have some work experience in the field and must continue education learning about new products and techniques within cosmetology.

Job growth for cosmetologists is expected to rise, and having advanced education in this field may put you at the top of the list for the best positions in hotels and spas. Opportunities will be broader for those who have the additional skill in bacteriology and business and who can offer a wide range of services.

The extra coursework and licensing for a master's level education usually requires five semesters of classes and a year of work experience. Schools have different pricing and fees, so be sure to do some research before sending out applications to the institutions you like the best.

Graduates become proficient in chemical waving, straightening, haircutting, hair coloring, hair treatments, waxing, makeup, facial treatments and manicures. Barbers and cosmetologists may be self-employed, rent space at a salon, or work in appearance-conscious industries like modeling and acting. Theatrical makeup artists and estheticians are also positions available to degree-holders.

If cosmetology sounds like an exciting career to you, consider which fields of practice you are most interested in. Search for your program below and contact directly the admission office of the school of your choice by filling in the lead form.


Read more
Other options within this field of study:
Filters
Master
MSc
MA
Cosmetology Studies