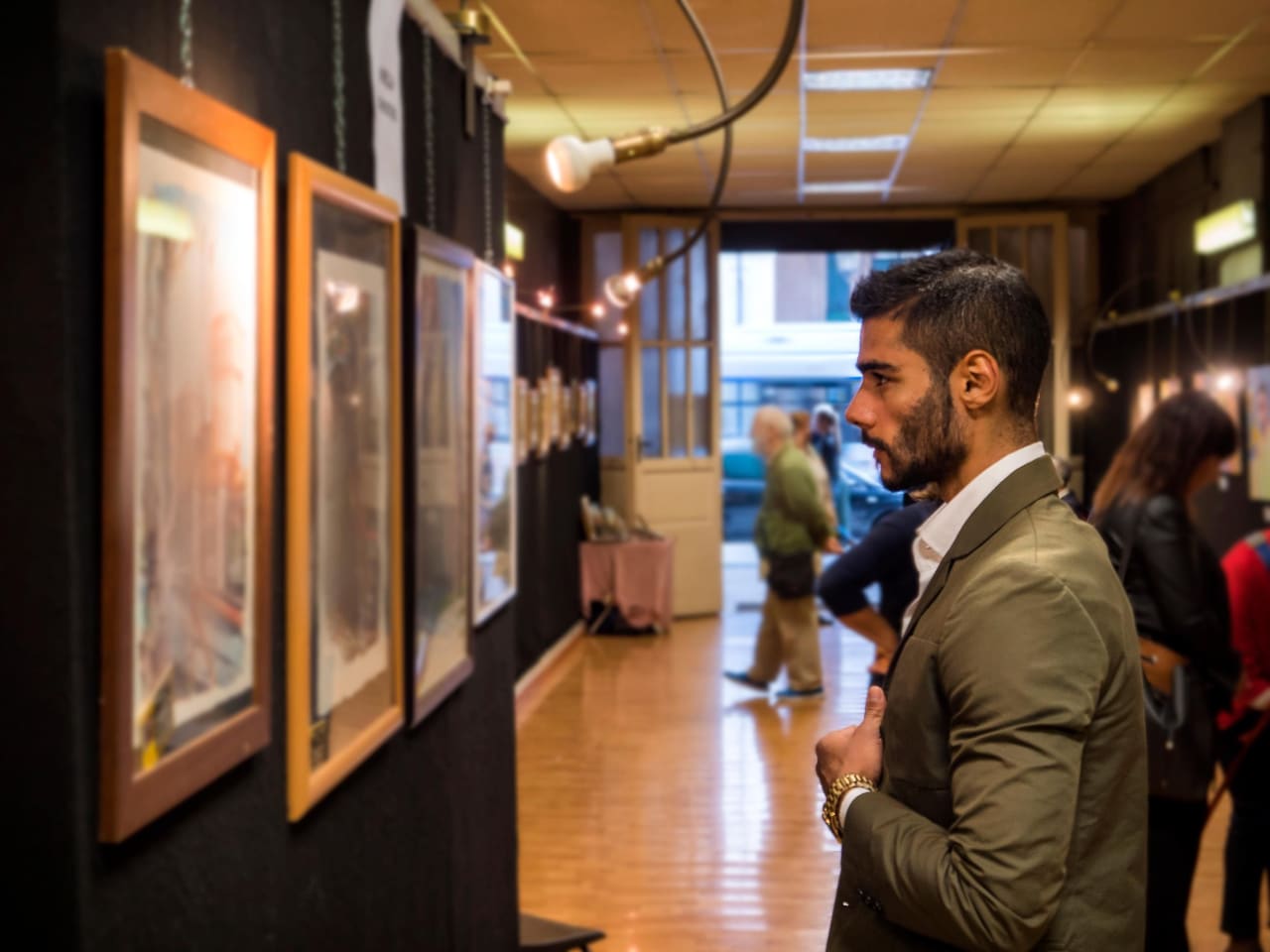 52 Master Programs in Fine Arts Studies 2024
Overview
For many college graduates, a master's degree is the logical next step. Students can choose to pursue higher education in a wide range of disciplines, equipping them for specialized professions.

One program focus that master's degree students can choose is fine arts studies. What is a Master in Fine Arts Studies? This path of study introduces students to fine arts techniques and theory, all with the purpose of preparing them for careers as artists. Coursework can be quite diverse. For example, a student with a focus on figure painting may take an anatomy class to better grasp the human form. In this way, students are exposed to a broad range of subjects that are meant to foster creativity and enhance technical artistic skill.

The key benefit of pursuing a master's degree in fine arts studies is that this path of study opens up a career path for aspiring artists. The opportunity students have to continue their artistic education can make a huge difference in terms of their exposure to other artists and development of their own artistic style.

There are many programs worldwide that offer a Master in Fine Arts Studies, and the cost of enrollment varies depending on a number of factors. For those interested, information regarding a particular program's cost can be found out by contacting the school's admissions office.

This master's degree can translate into several different careers. Graduates often go on to become professional artists in a wide range of disciplines. This stems largely from the fact that the curriculum of most programs allows students to specialize in an artistic medium, such as paint or clay, but does not limit them to this medium. Students are regularly encouraged to study visual art in its many forms, and multimedia art has flourished as a result. In much the same way, graduates are able to bring their creativity and artistic backgrounds to any number of professional fields.

A Master in Fine Arts Studies truly is a worthwhile next step following undergraduate education. If you hope to pursue a career in the fine arts, there are many programs across the world from which to choose. Our searchable database can help get you started. Search for your program below and contact directly the admission office of the school of your choice by filling in the lead form.


Read more
Other options within this field of study:
Filters
Master
MSc
MA
Art Studies
Fine Arts
Fine Arts Studies