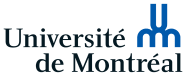 University of Montreal, Université de Montréal
Home ›
Canada ›
University of Montreal, Université de Montréal
Université de Montréal (UdeM) is the ideal institution for anyone to enroll in a graduate study program. With its two affiliated schools, HEC Montréal and Polytechnique Montréal, it is the leading hub of higher education in Quebec, the third in Canada in terms of research activities, and one of the largest university of the Francophonie.
UdeM offers a broad choice of Master's and PhD programs in almost all disciplines. From microprograms to specialized graduate diplomas, from research-intensive programs to professional programs geared towards professional practice, the possibilities are plentiful to enable anyone to find the program best tailored to any academic aspirations and goals.
UdeM enjoys an enviable reputation in the international scientific arena. With its 13 faculties and over 300 research groups and centres, its world-renowned professors and specialists, along with a broad network of affiliated institutions, UdeM ranks among the most important research institutions in world, making it the perfect choice for to persue graduate studies.
Our Vision
The Vice-Rectorate for Graduate and Postdoctoral Studies (in French, Études supérieures et postdoctorales (ESP)) remains on the leading edge of higher education to ensure that students benefit from the optimal environment for achieving their academic project that will allow them contribute to edifying of a better society.
Our Mission
Provide strong leadership in the development of graduate and postdoctoral studies.
Mobilize the various stakeholders to improve Université de Montréal Graduate Students academic and life experience, from admission all through graduation.
Our Goals
Ensure academic watch and animation for the development of Higher Education in the University.
Contribute to the updating and creation of graduate programs.
Mobilize disciplinary partnerships to stimulate the emergence of interdisciplinary training programs.
Promote the ongoing improvement of graduate students supervision.
Optimize funding for graduate students.
Enrich the professional development program for graduate students and postdoctoral fellows.
Support faculties in the academic management of graduate studies.
Collaborate closely with the departments and services for international collaborations and student hosting.
Ensure compliance with educational regulations, standards and policies.
Locations
Montreal
Address
Boulevard Edouard-Montpetit,2900
H3T 1J4
Montreal
,
Quebec
,
Canada