HHL Leipzig Graduate School of Management
Home ›
Germany ›
HHL Leipzig Graduate School of Management

Why HHL?
Not only Germany's oldest business school HHL also continues to be one of the country's leading management institutions, offering international business education based on elite academic standards.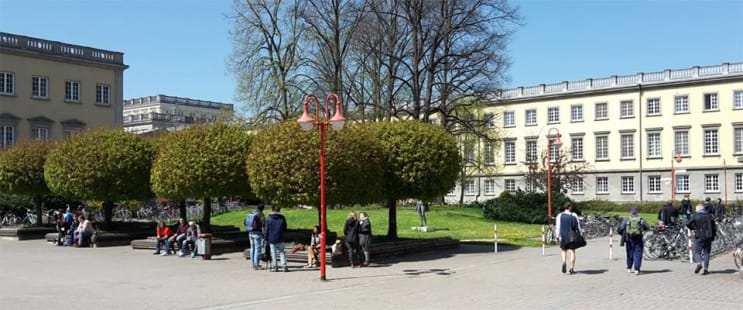 Ranking/Accreditation
Ranked #21 worldwide for the Master in Management Program*
First German private business school to receive AACSB accreditation
Accredited in Germany by ACQUIN
* The Financial Times ranked HHL's full-time M.Sc. Program No. 21 worldwide (#6 for salaries worldwide). (Financial Times Global Masters in Management Ranking 2016) HHL Master Programs
Full-time M.Sc. program
Part-time M.Sc. program
Full-time MBA program
Part-time MBA program
Global Executive MBA program
Quality in Teaching
Internationally recognized faculty
Excellent ratings for quality of teaching
Small classes, high-performance teamwork
Individual Attention
Excellent student-faculty ratio
Mentoring by alumni
24/7/365 access to campus, computer pool, and library

Professional Perspectives
Outstanding network of business professionals and alumni from around the world
Guidance for next career level
Over 150 start-ups founded by HHL graduates
Career Service
Career support for current students and alumni
Career path modeling through individual counseling
Branch mentoring supported by HHL alumni
Internationality and Network
Over 130 leading partner universities
35 % international students from 5 continents
Lecturers and business professionals from all over the world
Ranked as a top German business school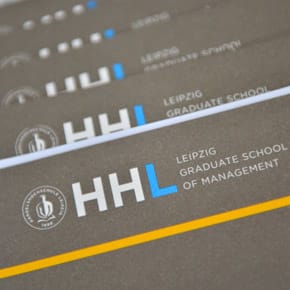 HHL is considered one of the leading business schools. The excellence of its programs (M.Sc., MBA, EMBA) has been proven by several rankings, in which the school is frequently ranked among the best.
Mission & Vision
"We educate effective, responsible and entrepreneurial business leaders through outstanding teaching, research and practice. We are driven by excellence in teaching and research to benefit our students, stakeholders, and society. Our academic quality is underscored by our global outlook and a lifelong premier service and support network." Yesterday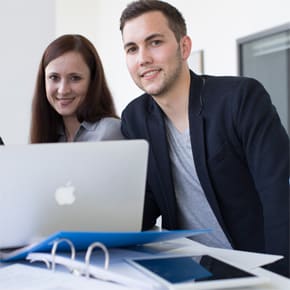 HHL was the Birthplace of Management Education HHL Leipzig Graduate School of Management, founded in 1898 as Germany's first business school, was the birthplace of modern management education. From its inception, HHL has been committed to rigorous management instruction and research, and quickly developed an international reputation. After the peaceful East German revolution of 1989, which started in the streets of Leipzig, HHL rediscovered the entrepreneurial spirit of its founding days and was restructured as a high-performing private business school – again with full university status. Today HHL among Germany's top Business Schools The philosophy behind all our programs is to focus on the student by offering close student-faculty interaction, in-depth business and academic experience, and at the same time developing the students' leadership potential and networking skills.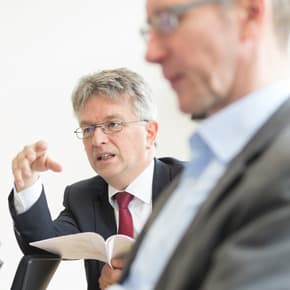 Tomorrow HHL among the top European Business Schools We continue to build on our highly successful model and reputation for excellence. We update our curriculum according to the needs of global employment markets to further internationalize our expertise and keep HHL at the forefront of business education and professional training. We invite you to become part of HHL's promising future.
Campus & City
Leipzig is one of the most dynamic and vibrant cities in Europe. The Guardian recently described Leipzig as "Germany's boom-town" and the German newspaper Die Welt confirmed it, calling Leipzig "the city overtaking the rest of the Republic". Located at the crossroads of the historic European trade routes, Leipzig prides itself on its 1,000-year tradition of commercial vitality and on its reputation as a meeting place for science and arts. Beyond its modern infrastructure, what stands out about Germany's fastest growing city is the rapidly expanding economy with its world-famous brands such as Porsche, BMW, DHL, and Amazon. Leipzig is located in the heart of Europe and well-connected by road, rail, and air. Berlin, the capital of Germany, is only an hour-long train ride away and the financial capital Frankfurt can be reached within three hours. Major European cities like London, Paris or Prague are also in close proximity. Campus According to the one-campus-concept, all HHL buildings, the HHL library, the sports facilities and a canteen are located in one spot. Some of the student dorms are also located nearby, as are many other cafés and bars. The campus is surrounded by the green banks of the river Weiße Elster and attractive parkland. It takes about five minutes to downtown thanks to the public transport station directly in front of HHL.
Locations
Kitzscher
HHL Leipzig Graduate School of Management
Address
HHL Leipzig Graduate School of Management
Jahnallee 59
04109
Kitzscher
,
Saxony
,
Germany
Accreditations