Established in 1606, the University of Cagliari is a public university dedicated to offering comprehensive and unique public education, cutting-edge research and multi-discipline education programmes for the student community.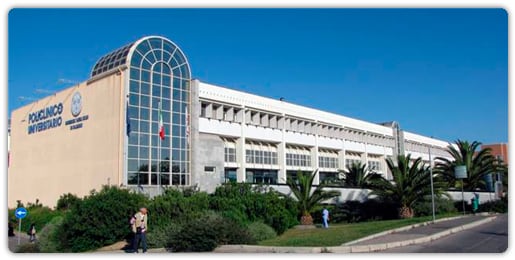 These three fundamental and intertwined elements are at the foundations of our mission which provide our students with an intellectual vitality that promises to be our university's greatest strength.
Thus, the University of Cagliari is committed to guiding and serving its student community by promoting and furthering their knowledge, while at the same time building on and learning from past experiences.
High-quality teaching is of fundamental importance to our university. With its 6 faculties, 39 undergraduate, 40 graduate and 35 postgraduate programmes, the University of Cagliari's main mission are to provide its students with a high-quality education system that will better prepare them for an increasingly global community.
With about 400 international agreements, our university, together with its undergraduate and graduate students, actively takes part in an educational process which unites our local culture with Europe and the rest of the world.
Research and scholarship programmes are important within the University of Cagliari's education system and to the expansion of our understanding of the world. Our university actively welcomes and promotes the deepening of intellectual thought and supports our faculties and students in furthering of knowledge and the pursuit of new ideas.
The University of Cagliari is committed to sharing the results of its research and development in knowledge and to improving the social, economic, cultural and intellectual life of Cagliari and the region of Sardinia.
Thanks to the exceptional student body, faculties, staff and administrators, our university can successfully carry out its academic mission. It is open to talented people from all backgrounds and values and it sets out to be an institution based on merit that supports open inquiry, as well as fairness, care and excellence in all endeavours.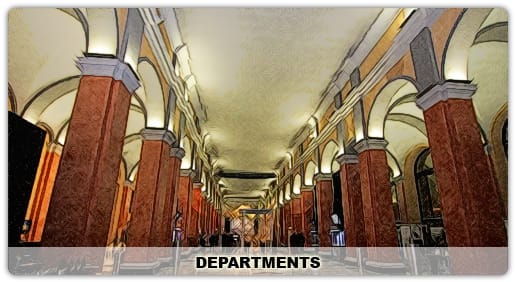 The University of Cagliari and its present structure
At present the University of Cagliari has the following faculties:
Faculty of Biology and Pharmacy
Faculty of Engineering and Architecture
Faculty of Medicine and Surgery
Faculty of Sciences
Faculty of Economic Sciences, Law and Political Sciences
Faculty of Humanities
The University of Caglari is a public state University and has about 31,102 enrolled students, over 1,000 teaching staff and more than 1,000 professionals at the technical-administrative staff.
Besides that, yearly about 200 visting professors come to Cagliari's University.
At the moment the University of Cagliari is one of the largest enterprises in the Region of Sardinia, thanks to its international policy, studies and its numerous agreements with prestigious universities in Europe and around the world. The benefits of studying at the University of Cagliari are its academic excellence, its innovative programs, its exchange opportunities, its facilities (including all levels and types of sporting facilities) its location on the beautiful Sardinian coast and the low cost of living.
Locations
Cagliari
University of Cagliari
Address
Via Università, 40,
09124
Cagliari
,
Sardinia
,
Italy