ABOUT UNIVERSITY
Innopolis University is a Russian higher education institution focused on education and research in the field of IT and Robotics.
EDUCATION
The educational process at Innopolis University is based on the best international programs and Russian teaching methodologies. Students benefit from the integration of famous Russian traditions of fundamental science and best international practices. Specific focus area allows Innopolis University to involve industry experts in the educational process, thus keeping programs up-to-date. Participation of experts helps students acquire professional and real-world knowledge and skills. Over 40% of the academic programs is devoted to practical activities in the form of team projects. Students do their internship and projects in partner-companies of the University. This helps them to gain valuable experience and start working there upon graduation immediately.
Innopolis University employs professors and researchers who received their degrees from or worked in the world's leading universities: Carnegie Mellon University (USA), ETH Zurich (Switzerland), National University of Singapore (Singapore), University of Amsterdam (the Netherlands), Korea Advanced Institute of Science and Technology (Republic of Korea), Polytechnic University of Milan (Italy), EURECOM (France) etc. 80 faculty members from all over the world are teaching in Innopolis University. All undergraduate and graduate programs are taught in English.
Innopolis University is engaged in projects and partnerships all over the world. Innopolis University promotes international academic exchange and develops a solid network of partner universities. The academic exchange is a unique opportunity to spend a part of a study program at one of the world's universities. This is a great chance, and not only in terms of education: exchange promotes global collaboration and intercultural understanding. In the world that turns to become cosmopolitan, it is important to have an international background. The academic exchange is an improving, life-changing experience.
Research
Innopolis University develops a global network of academic partners in order to integrate famous Russian traditions of basic science and best international practices, create and support a high-quality system of education and research, and comply with international standards.
Students and graduates of Innopolis University are involved in cutting-edge research and development under the supervision of reputed professors and experienced researchers considering the demands of our industry partners. Programs of Innopolis University foresee an intensive combination of fundamental and practical courses and internships in companies starting from the very beginning of studies. University offers a high-quality IT education for young specialists and development engineers in the following programs: Software Engineering, Cyber Security, Data Sciences, and Robotics. The curriculums were designed in close collaboration with leading world partner universities. Due to internationalization strategy, Innopolis University trains the world-class specialists, create and commercialize break-through technologies, and contributes to the growth of knowledge in the world.
The most research activities of the University are conducted by the initiative of industry representatives. The success of these studies is confirmed by the fact that a significant share of the budget comes from industrial partners. Moreover, professionals from different sectors are involved in the research implementation, which makes them cross-disciplinary. 13 laboratories are in operation now at Innopolis University.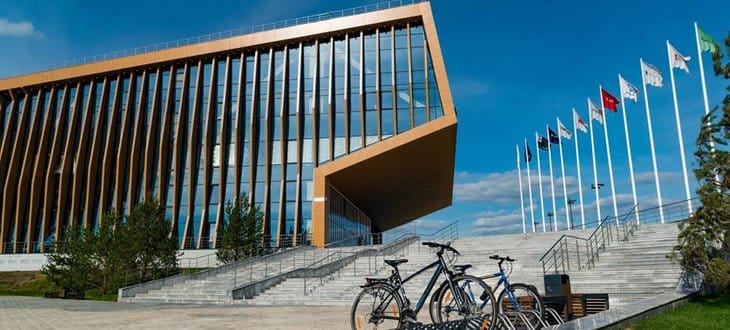 COOPERATION
Innopolis University integrates science, education, and business. Innopolis University was established for the benefit of industry. Partner companies are involved in development and adjustment of academic programs, determination of research areas, selection of students, internships and employment of our graduates.
Key areas of academic cooperation include joint development and delivery of undergraduate and graduate degree programs, joint research, faculty training, academic exchange (faculty and students) and organization of events of common interest. Innopolis University collaborates with a number of highly reputed institutions from Russia, CIS, Europe, Asia and other countries.
Innopolis University cooperates intensively with high-tech companies operating in the field of IT by involving them in our educational activities and initiatives. The aim of the cooperation is the synergy of Russian traditions and international experience, training of world-class specialists, creation, and commercialization of breakthrough technologies and contributing to the growth of knowledge.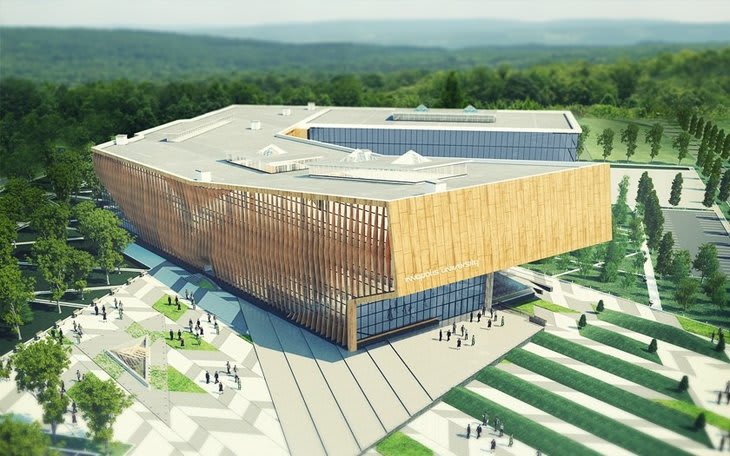 LIFE RICH IN EVENTS
Infrastructure
Convenient classrooms for lectures and teamwork help our students to focus on their studies. In the sports complex with a swimming pool, gym and sports facilities they can attend group and individual training under the supervision of coaches. Spacious rooms of the four campus buildings are equipped with all necessary items for a comfortable living.
Events
The daily routine at Innopolis University is full of interesting events. The University hosts festivals, conferences, open lectures given by representatives of the high-tech industry on a regular basis.
SCHOLARSHIP
University Innopolis offers scholarships covering 100% of the tuition fee and monthly allowance.
Locations
Kazan
Address
1, Universitetskaya Str.,
Innopolis
420500
Kazan
,
Tatarstan
,
Russia