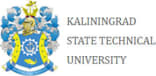 Kaliningrad State Technical University
Home ›
Russia ›
Kaliningrad State Technical University
Based on Moscow Technical Institute for the Fishery Industry (KSTU) is justly considered the beginning of Russian higher fishery education and a range of scientific schools in navigation, commercial fishery, and progressive technologies of food production. At present, it develops as a multi-disciplinary institution considering the demands and the economic potential of the Region, maintaining traditions of high-quality specialist training for the fishery industry.
Students are trained in 42 higher educational courses at various levels: Bachelor, Professional Diploma, Master, Doctor of Philosophy, and Doctor of Science Degrees; professionals are offered various upgrading courses.
Locations
Kaliningrad
Address
Sovetskiy Prospekt,1
236022
Kaliningrad
,
Kaliningrad Oblast
,
Russia
Programs
Currently no programs to display
Please refine search above, check out our popular categories below or perform a keyword search.
... or simply by choosing your degree: