Read more on the school's website
EAE Business School
EAE is an international Institution of higher education in the field of management. With more than 50 years of experience in business education, it has provided training for more than 56,000 executives and managers. Every year students from more than 45 nationalities gain a professional qualification at EAE to hold positions of responsibility within the business world.

EAE has currently campus sites in Barcelona and Madrid and it delivers online education through the Online Business School. It offers one of the widest ranges of postgraduate courses in Spain, a graduate degree in Business Administration and about a hundred in-company training and lifelong learning courses.

EAE has also three international branch offices in Lima (Peru), Bogotá (Colombia) and Mexico City (Mexico) that strengthen our institutional links with Latin America. EAE has signed agreements with about a hundred academic institutions and business schools of 38 countries, 16 American, 17 European, three Asian and two African countries. EAE promotes an academic, cultural and professional exchange between them.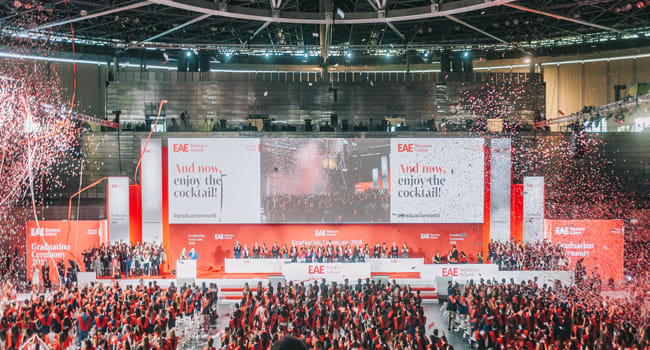 International Programs at EAE Business School
International Programs at EAE Business School can be the key to your professional career. Taking place in Barcelona and Madrid, the most important business centers in southern Europe, many opportunities are waiting to be explored in these diverse and cosmopolitan cities while learning new skill sets.

Go global with the help of EAE Business School and our International Programs
Develop your personal skills
Work in teams with students from across the globe
Expert teachers and professionals guide you through the latest in business technology and practices.
Enjoy the opportunity of a lifetime to meet your future global business partners
Learn Spanish to open doors to new markets in Europe and Latin America

Our masters are ranked in the Top 250 by El Mundo newspaper and are one of the best in Spain. The International MBA is the right way to achieve your goals in this ever global business environment.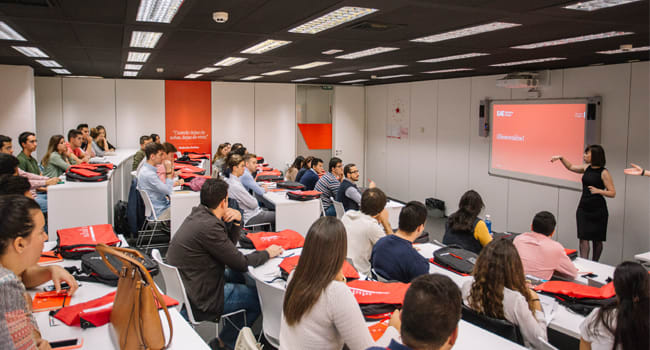 Locations
Barcelona
Address
EAE Business School
C/ Aragó 55

08015
Barcelona
,
Catalonia
,
Spain
Madrid
Address
EAE Business School
C/ Menéndez Pidal 43
28036
Madrid
,
Community of Madrid
,
Spain