About us
The IE Foundation is a nonprofit organization that works to enhance IE's impact through the application of its own resources and collaboration with strategic partners. Created in 1997, the Foundation has been actively promoting the institution's values of entrepreneurship, diversity, inclusivity, and innovation for over twenty years, with special emphasis placed on the humanities as a fundamental aspect of our approach to higher education. Our actions and objectives can be grouped into four main areas:
Providing resources and creating both in-house and collaborative initiatives that improve the quality of education at IE.
Supporting applied research projects with a high social and educational impact that add value to the academic community and society at large.
Funding scholarship programs for talented individuals.
Fostering a culture of social awareness and community engagement by promoting social action initiatives that support diversity and cross-cultural communication.
All of this is made possible by the constant support of IE students, families, alumni, staff and partners. Their generosity is the driving force behind the success of the IE Foundation. With the support of this incredible community, we work tirelessly to reach our goals, improve our operations, promote our values and broaden the educational and professional opportunities available to all.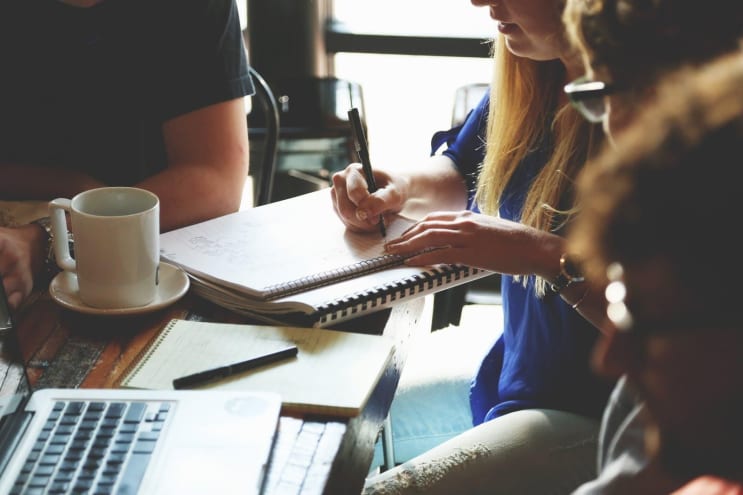 Startup Stock Photos / Pexels
Law School
IE Law School delivers top-notch, innovative, globally oriented and multidisciplinary legal education that breaks traditional barriers to shape the legal professionals of tomorrow.
The School benefits from an intensive focus on technology in terms of content and learning methods promotes an entrepreneurial mindset in students to transform the practice of law, and generates relevant knowledge of business-related areas to create value.
At IE, there's no excuse to no get involved
Ever considered tapping into your inner actor by taking part in a TEDx talk, right here on Campus? How about trying scuba diving in Alicante? Do you want to perform one of your very own songs in a Talent Show? No matter what piques your interest, our 80-plus student clubs and organizations have you covered. There's never a dull moment at IE!
The University's tremendous history of pride and spirit has been reflected throughout the decades with campus-wide events and programs. So join in, have fun, and be a part of IE's events and traditions. Remembering the past and where we came from grounds us as a community and an institution and where we are today. Embrace the history of this great university and take part in our traditional events throughout the year. We are always looking for new ideas and new students. Bring your friends along and join in the fun of keeping these rich traditions alive on campus.
Locations
Madrid
Address
C/ María de Molina, 11 28006
Madrid
,
Community of Madrid
,
Spain
Segovia
Address
C/ Cardenal Zúñiga, 12 40003
Segovia
,
Castile and León
,
Spain