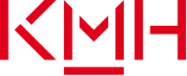 Royal College Of Music In Stockholm (KMH)
Home ›
Sweden ›
Royal College Of Music In Stockholm (KMH)
The Royal College of Music in Stockholm educates musicians and music teachers at the highest international level. KMH traces its roots back to 1771, and has recently moved into a modern campus area—the music college of the future. We preserve our musical heritage, and at the same time we are constantly developing.
The Royal College of Music has many strengths. We gather them under seven headings, each of which can hold an array of styles, varieties and methods, and teachers with a readiness to take care of each student's ability and focus.
The Royal College of Music has an important function in Swedish society. Here at The Royal College of Music we educate musicians and music teachers who work at all levels in Swedish music and all around the world. Our alumni, former students, can be found on the major international scenes and in classrooms to give children and adolescents the opportunity to practice music.
Locations
Östermalm
Address
Valhallavägen,105
115 51
Östermalm
,
Stockholm County
,
Sweden
Programs
Currently no programs to display
Please refine search above, check out our popular categories below or perform a keyword search.
... or simply by choosing your degree: