An alliance of internationally-celebrated schools specializing in business, hospitality, and culinary arts.
Global leader in Hospitality Education
With nearly 40 years of experience in hospitality management and culinary arts education, and rooted in the Swiss tradition of hospitality, Swiss Education Group is committed to equipping tomorrow's professionals with the leadership and entrepreneurial skills highly sought after in the hospitality industry and beyond. Swiss Education Group schools offer a wide range of courses, including short certificates, Bachelor's and Master's degrees, allowing students to choose programs that suit their individual learning needs and interests.
Our Global Rankings
All of our schools occupy top positions in global and national hospitality education rankings. These rankings reflect the quality of our staff, programs, teaching methodology, and state-of-the-art facilities.
No1*

Careers Advice
Arrival Average
First Night
Health Insurance
University Orientation
Formal Welcome

No1*

Work Experience
Graduate School
Academic Learning Unit
Accomodation Office
Finance Office



No1*

Arrival Overall
Good Contacts
Visa Advice
Application to Offer



No1**

Culinary Arts school in the world







*From the ICE Global Premier Ranking
**From the QS Rankings
A stamp of approval
Our schools provide internationally accredited university qualifications from the University of Derby (UK), Washington State University (USA), and Northwood University (USA), and are recognized and certified by EduQua, a Swiss quality label geared towards providers of adult learning programmers, and accredited by The International Centre of Excellence in Tourism and Hospitality Education (THE-ICE).
Partnership is key
Swiss Education Group partners with reputable hospitality and culinary leaders to expose students to relevant industry expertise and enable opportunities to gain practical experience. We also foster institutional relationships with prestigious academic partners, giving international students the opportunity to experience campus life in Switzerland.
Exploring your options with a degree in hospitality
Choosing to study hospitality management introduces you to the art of hospitality. As you learn to be mindful of the needs of others, you foster an attitude of service and humility, while flexing the muscles of creativity and agility, helping you grow into a better version of yourself. You learn how to present your best side to the world.
As you take on more responsibility and grow in confidence, you also develop important skills in leadership, communication, conflict management, and team building. These soft skills will also help set you apart as you explore who you are and what career you would like to pursue.
At the Swiss Education Group, you learn 'life skills for professionals, professional skills for life', valued in the hospitality sector and beyond.
Experiential learning and internships give you the opportunity to explore what you enjoy doing and how diverse the hospitality sector is. Being able to apply hospitality skills in a variety of different contexts, from events to cruise ships, medical centers, theme parks, spas, and restaurants, to list but a few, help you discover what you get the most excited about.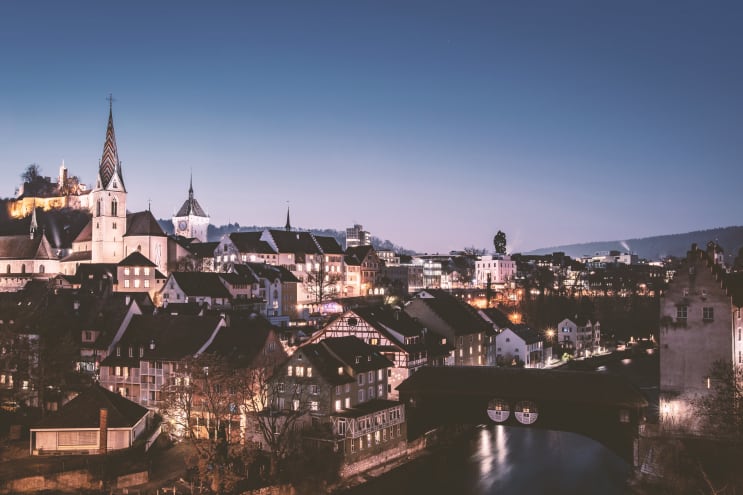 Why Switzerland
Switzerland's reputation as the birthplace of modern hospitality was established more than 100 years ago. Today it is home to the world's top hospitality management schools.
Located in the heart of Europe, Switzerland offers some of the world's most beautiful landscapes with an eclectic cultural heritage. Switzerland is an ideal location to combine higher education with a variety of lifestyle options.
Switzerland boasts a very international environment which makes it attractive for students of higher education institutions. Students interact with people from all over the world while gaining exposure to the local language (Switzerland has four national languages) and culture.
Switzerland is an ideal location for students to combine higher education with a variety of lifestyle options. Ski or hike in the Swiss Alps, explore beautiful towns, discover exquisite wines and local cuisine, immerse yourself in the local culture, practice a new language (German or French), Switzerland offers endless possibilities!
Switzerland's mountains, valleys, lakes, and glaciers, offer students year-round opportunities for outdoor activities, such as mountain biking, river rafting, sailing, water-skiing, golf, horseback riding, and paragliding. With nearly 200 winter sports resorts across the country, there are also plenty of activities to keep you busy in the winter, such as skiing, tobogganing, skating, hockey, ice climbing, and mountaineering.
Switzerland offers an extensive range of sporting and cultural activities. World-renowned exhibitions such as the Geneva International Motor Show and musical events such as the Montreux Jazz Festival, take place throughout the year satisfying all tastes.
Hotel Institute Montreux
Hotel Institute Montreux blends renowned Swiss hospitality practices with contemporary American business expertise. Specializations in Financial Analysis and Wealth Management, Human Capital and Development, Management for the Senior Living Industry, Franchise Business Management, and Luxury Brand Management is offered in close partnership with prominent global industry leaders in business and management to give you the edge you need in the international business world.
Specialist training from industry experts
Our international accreditations and affiliations ensure that your qualifications are recognized worldwide, providing you with the best possible career opportunities.
Expert knowledge, outstanding qualifications
Studying at Hotel Institute Montreux (HIM) gives you the business and hospitality knowledge you need to create a successful career – as well as an American university degree that's highly regarded and professionally recognized around the world. You will graduate fully qualified and ready to make your mark.
"Being surrounded by so many peers from across the globe, all in a very productive and professional learning environment, helped me develop a lot, not just professionally but also personally."

Martin Schaefer (Germany) Head of International Medical Coordination at Genolier Patient Services in Zurich, Hotel Institute Montreux graduate
Swiss Hotel Management School
At Swiss Hotel Management School (SHMS), live and learn hospitality in fully operational historic palace hotels set in stunning locations.
SHMS offers a classic hospitality and event management education, as well as unique pathways, such as Hotel, Resort & Wellness Management; Hospitality and Design Management; Hospitality Management and Digital Value Creation.
As the first hospitality school in the world and the first institute of higher education in Switzerland, to receive the prestigious "Apple Distinguished School" recognition, SHMS uses technology to transform the educational experience, enabling students to take control of their own learning and future development, as learners and professionals.
Learn and work alongside industry icons
Our unique partnerships put you alongside some of the most renowned companies in hospitality and events. Industry leaders help us develop our courses, so you'll leave with an experience that's relevant to some of the world's most coveted employers. And our internship opportunities give you the chance to connect and learn with experts working in the heart of hospitality.
Qualifications that open doors
You won't just learn the practical skills you need to become a hospitality leader – you'll also receive the qualifications that get you noticed by employers all over the world. Our courses are run in partnership with the University of Derby (UK), meaning you'll leave with a university degree that's highly regarded and professionally recognized wherever you are.
"While there are many factors that contribute to the outstanding learning environment of the school, what really attracted me is how the curriculum goes beyond simply teaching theories and facts, and focuses on developing mindsets in the students."

Nouruldeen Hafiz (Canada) Housekeeping Supervisor at Hotel Ottawa - Groupe Germain, Swiss Hotel Management School graduate
César Ritz Colleges Switzerland
César Ritz Colleges Switzerland draws from nearly 40 years' experience and the ethos of Swiss pioneer César Ritz to offer students a multi-campus learning experience focused on entrepreneurship and business management.
With three campuses in the French and German-speaking parts of Switzerland, we offer students a unique multicultural experience, small classrooms led by experienced faculty, an industry-endorsed program, and fully-accredited Bachelor's and Master's degrees.
Real-World Experience With Life-Long Connections
Our unique partnership and internship opportunities open the doors to some of the biggest global names across the business and hospitality worlds. Get invaluable experience, network with people at the heart of the business, and learn from the greats – both in the classroom and in the workplace.
Fully Qualified, Wherever You Are
Our approach combines the best of a practical and academic curriculum, giving you the knowledge you can use in the real world and a university degree to back it up. Our courses are run in partnership with top UK and USA universities– which means you'll finish your education with qualifications that are highly regarded and professionally recognized around the world.
"César Ritz Colleges assisted me in getting my first job. Emotionally and technically well prepared, I was able to apply everything I had learned to my role. I quickly realised that the César Ritz Colleges family spirit is as beneficial in real life as it is on campus."

Roland Henkel (Germany) Founder and Partner of Jerah SRL Gastronomy, César Ritz Colleges Switzerland graduate
Culinary Arts Academy Switzerland
Nurture your talent, feed your curiosity, and build strong foundations to succeed at one of the world's finest culinary schools. Our comprehensive curriculum blends a top-rated culinary arts education with practical business theory.
Our world-class instructors, who have worked in Michelin-starred restaurants or have cooked for royalty, provide expertise, inspiration, and support throughout your culinary journey. Hands-on masterclasses with industry icons let you experience working side-by-side with legends of the culinary world – gaining valuable insider knowledge in the process.
Did you know?
Culinary Arts Academy Switzerland has achieved the distinction of being the only culinary school ranked in the QS World University Rankings, reflecting the superb quality of its teaching and facilities.
Practice in the world's most prestigious kitchens
Switzerland is home to some of the top Michelin-starred restaurants in the world, and our internship opportunities open the doors to some of the world's most celebrated kitchens. Plus, our industry partnerships mean you'll frequently come face-to-face with industry leaders – giving you the chance to connect with the people at the heart of the business.
Fully qualified for the workplace
We work closely with César Ritz Colleges Switzerland to share knowledge and provide a well-rounded education that lets you learn from leaders in business and hospitality as well as culinary greats. This allows us to award fully accredited Bachelor and Master's degrees through the University of Derby.
"When you work with the best equipment, it helps you keep up with the advancements in technology and gives you confidence as a chef to use any tools throughout your career."

Siddharth Chogle (India) Hospitality Consulting Group, RT Hospitality in Mumbai, Culinary Arts Academy Switzerland graduate
Locations
Montreux
Address
Avenue des Alpes,27
1820
Montreux
,
Vaud
,
Switzerland
Montreux
Address
Avenue des Alpes 15
1820
Montreux
,
Vaud
,
Switzerland
Leysin
Address
Avenue Léopold de Reynier
1854
Leysin
,
Vaud
,
Switzerland
Le Bouveret
Address
Route Cantonale 51a
1897
Le Bouveret
,
Valais
,
Switzerland
Lucerne
Address
Löwenstrasse 16
6004
Lucerne
,
Lucerne
,
Switzerland