Nanhua University Institute of International and Cross-Strait Affairs
Home ›
Taiwan ›
Nanhua University Institute of International and Cross-Strait Affairs
Nanhua University is located in the middle part of Taiwan with more than 5,600 students and 468 academic staff. 99% of the faculty are Assistant Professors and beyond; 99% of the faculty hold Doctorate degrees. We offer more than 300 courses teaching in English and our education has an international focus, with the aim of preparing students to become global citizens who could be successful anywhere in the world. The university has more than 800 oversea students come from 22 countries/ reigns and more than 600 NHU students participate in student exchange and mobility programs each year, which means NHU is a truly global university.
Institute of International & Cross-Strait Affairs was set up with the aim of promoting internationalization, building academic cooperation in teaching and research between Nanhua University and international and Mainland China schools, promoting teachers/students exchange, dual degrees, international internships, and volunteer programs, increasing the international competitiveness and mobility of teachers and students, as well as managing the affairs of international students (Overseas Chinese students, foreign students, and Mainland Chinese students). The office helps international students adapt to university life, provides Chinese language courses and guidance, and helps develop and encourage a friendly, international campus.
The university aims for the active integration of educational resources as well as facilitating the promotion of international development. With this in mind, the university together with University of the West (North America), Nan Tien Institute (Australia), Guang Ming College (Philippines) and Fo Guang University (Taiwan) have come together to form the Fo Guang Shan Associated Universities System with the main premise of "register at one university – attend courses at five universities." This also links the university's administrative units with Fo Guang Shan's worldwide resources as well as establishes international exchange and study abroad opportunities for students.
International Cooperation
In order to promote the international development of the school and enhance students' international competitiveness, the university is actively working with foreign research institutions and universities to develop academic partnerships. Fo Guang Shan has set up over 180 Dharma Propagation Centers around the world to act as an international platform and has signed corporation agreements with universities around the world to establish friendly relations with cultural exchanges, artistic and academic exchanges, student exchange, and other related matters.
With regard to academic exchange, the University relies heavily on the principles of equality and friendship to develop cooperation in various issues and encourage, student and teacher exchanges and study exchanges.
Under this important issue of international cooperation, the university provides high stipend scholarships and student guide to enable students to obtain one of the following Ministry of Education program sponsored grants "Study Abroad Exchanges, Financially Disadvantages Students Study Abroad Exchanges and Overseas Internship grants" and to spend a semester or full academic year abroad at one of the university's foreign sister schools.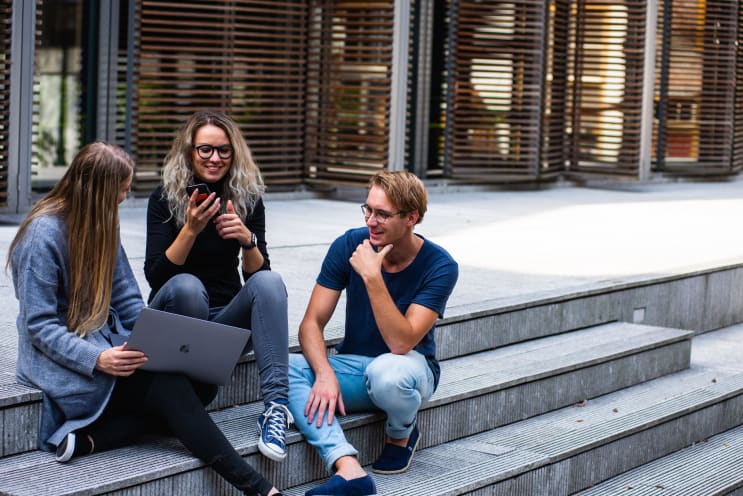 Cross-Strait Exchanges
In order to reinforce the cross-strait cooperation, make the education quality better and purchase the same goal of academic interaction, Nanhua University is eager to sign the cooperation contract with overseas universities and academic institutes to make more opportunity to interact with the universities in mainland China. Based on equality of two-side interaction, Nanhua University holds the activities of academic interaction, teacher exchange research, and student exchange studying. Nanhua University has signed the MOU contract with Nanjing University, Yunnan University, Zhengzhou University, and Northwest University, which are certified with Project 985 and Project 211.
At the meanwhile, Nanhua University has also exchanged the students with these universities. We expect that exchanging planning could enhance the teaching, researching, and administration positively between cross-strait schools.
Overseas Learning
Nanhua University, Fo Guang University(Taiwan), University of the West(America), Nan Tien University(Australia) and Fo Guang College(Philippines), established the first international United university system "Fo Guang Shan United University system", through the strength of higher education network with four schools by Fo Guang system. It also provides pluralistic learning resources for students as "One-school Registration and Five-school Courses Selection". At the same time, it also has more than 100 Fo Guang strongholds in five continents for the students at Nanhua University who wants to exchange and studying abroad.
Locations
Chiayi
Address
Nanhua Road, Dalin Township
600
Chiayi
,
Chiayi City
,
Taiwan