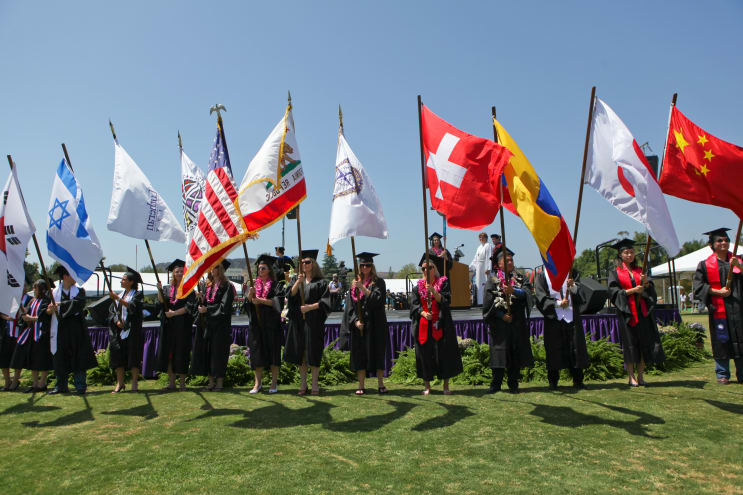 WELCOME TO CAL LUTHERAN
Our dedicated and accomplished faculty works with small classes of undergraduate and graduate students who are open-minded — about ideas, about people, and about faith — and are seeking to grow as individuals while they pursue their passions and discover their purpose. Founded in 1959, California Lutheran University is home to more than 2,892 undergraduate and 1,282 graduate students who come from more than 61 countries and represent a wide variety of faiths. Our dedicated, accomplished faculty works with small classes of students who are open-minded—about ideas, about people, and about faith—and are seeking to grow as individuals. Both in the classroom and outside of it, everyone at Cal Lutheran is committed to helping each student pursue their passions to discover their purpose, and follow that purpose to transform their community—and the world.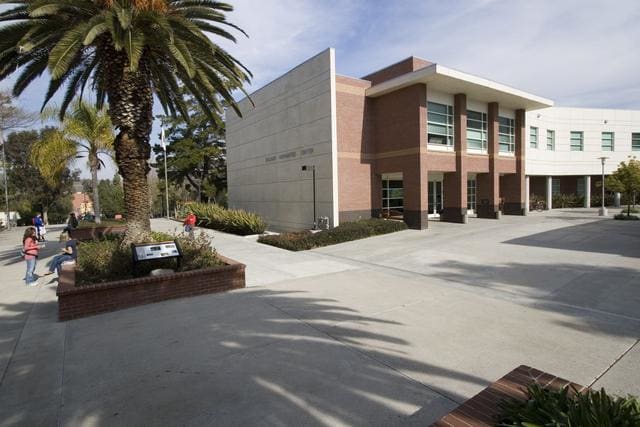 The University
California Lutheran University is a selective, comprehensive institution offering undergraduate and graduate degrees in the liberal arts and sciences and professional fields. Rooted in the Lutheran tradition, Cal Lutheran encourages critical inquiry into matters of faith and reason. Mentored by dedicated and accomplished faculty members, students pursue their passion and discover their purpose as they seek to grow as individuals. California Lutheran College was founded in 1959 on a ranch donated by Richard Pederson, the son of Norwegian immigrants. The college opened its doors to 330 students in September 1961 and held its first Commencement in May 1964.
Mission
The mission of the university is to educate leaders for a global society who are strong in character and judgment, confident in their identity and vocation, and committed to service and justice.
Enrollment
Total: 4,174
Undergraduate: 2,892
Graduate: 1,282
Cal Lutheran students come from 38 states and 35 countries and represent a diversity of faiths and cultures. The university maintains its residential emphasis with 53 percent of traditional undergraduate students living on campus. Average class size for all programs is 15.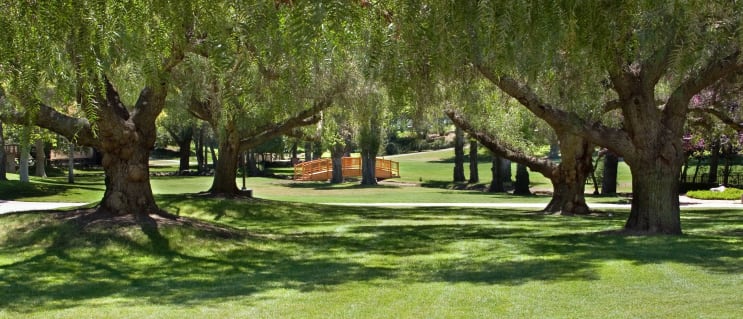 Location
The 225-acre campus is located midway between Los Angeles and Santa Barbara, just 20 miles inland from the Pacific Ocean nestled against the hills in Thousand Oaks. Off-site centers are located in Woodland Hills, Westlake Village, Oxnard, and Santa Maria. Pacific Lutheran Theological Seminary is located in Berkeley.
Affiliations and Accreditations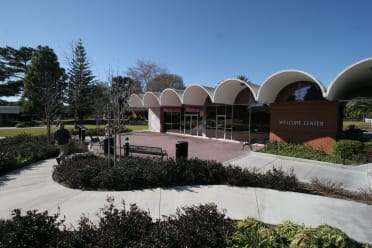 Cal Lutheran is accredited by the Accrediting Commission for Senior Colleges and Universities of the Western Association of Schools and Colleges. The Graduate School of Education is accredited by the National Council for Accreditation of Teacher Education, and the university is authorized by the California Commission on Teacher Credentialing to offer credentials. Pacific Lutheran Theological Seminary is accredited by the Commission on Accrediting of the Association of Theological Schools. Cal Lutheran is a member of the National Association of Independent Colleges and Universities, the Association of Independent California Colleges and Universities, and the Council of Independent Colleges. Its program in Financial Planning has been registered with the Certified Financial Planner Board of Standards Inc. Cal Lutheran is one of 26 colleges and universities affiliated with the Evangelical Lutheran Church in America. The university's intercollegiate athletic programs compete in the Southern California Intercollegiate Athletic Conference, NCAA Division III.
The Lutheran Education Experience
California Lutheran University embodies a vital and long-standing educational tradition. As part of that 500-year-old Lutheran tradition, we believe that understanding our purpose as individuals will help us make our best possible contribution to the world. We encourage students to follow their own passion to uncover their purpose. This prepares them for a life of success in which they always offer their very best to others—family, community, and the world. This happens as part of a diverse, open-minded, and challenging academic environment.
All are welcome
No one here is an outsider.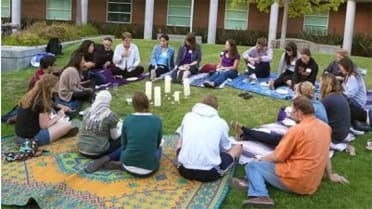 This is one of the most deeply held values in the Lutheran tradition. And its importance is evident on campus—our students come from more than 56 countries and embody a wide variety of faiths. At Cal Lutheran, your personal convictions and beliefs are honored and respected. We also provide you with opportunities to consider and discuss matters of faith and intellect in an open and friendly environment. This challenges and strengthens you with new intellectual and theological reflections.
Make your own decisions
We have created an environment where you'll take learning to a deeper level.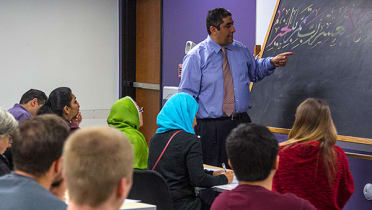 As a student, we will encourage you to ask hard questions. You will not be handed easy answers. We want you to make your own decisions. To tackle the fundamental issues with courage. To choose for yourself whether the information you encounter meets the tests of knowledge and truth. Through your inquiries, you will discover profound connections and meaning. We will offer you structure with options, freedom with responsibility, and integrity with compassion. This kind of challenging academic environment enables you to grow as an independent, thoughtful, and compassionate individual.
Make your best possible contribution
The Cal Lutheran experience is about making real choices for your life.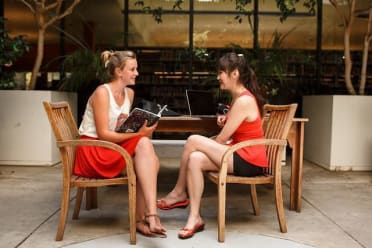 It's about gaining confidence in your identity. It's about discovering purpose in your life and career. The perspective you gain will allow you to lead a life filled with meaning far beyond the work you choose to do.
Academic Programs
Cal Lutheran offers undergraduate, graduate and professional programs through the College of Arts and Sciences, School of Management, Graduate School of Education, Graduate School of Psychology and Pacific Lutheran Theological Seminary. Thirty-six undergraduate majors and 36 minors are offered in the traditional undergraduate program. The Bachelor's Degree for Professionals program offers degrees in eight majors. Graduate programs include doctorates in educational leadership, higher education leadership, clinical psychology and theology; and master's degrees in education, psychology, business economics, information technology, public policy and administration, divinity and theological studies. Catalogs are available online.
Athletic Programs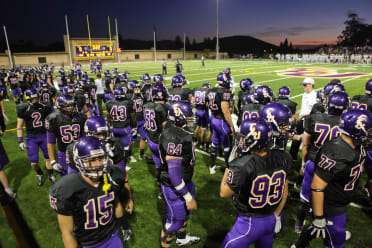 Cal Lutheran's intercollegiate athletic teams compete in the Southern California Intercollegiate Athletic Conference (SCIAC) and the NCAA Division III. Men's teams compete in baseball, basketball, cross-country, football, golf, soccer, swimming and diving, tennis, track and field, volleyball and water polo. Women's teams compete in basketball, cross-country, golf, soccer, softball, swimming and diving, tennis, track and field, volleyball and water polo. Junior varsity teams compete in men's and women's basketball, men's and women's soccer, baseball and women's volleyball.
Our Commitment to Diversity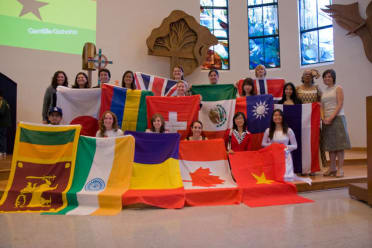 California Lutheran University began in 1959 as a liberal arts college deeply rooted in the tradition of Lutheran higher education. Although the university has grown exponentially over the years, a key tenant of the Lutheran philosophy has steadfastly remained—to encourage varying opinions, to probe, to question and to seek the truth. This culture, based on the juxtaposition of faith and reason, is apparent not only in classrooms but also across the campus. We firmly believe our culture is enhanced when individuals of diverse backgrounds and experiences become part of the University family and bring their talents and views to the academy. In the classroom and laboratory, we see that learning and research benefit when the University is diverse and when there is a range of questions and opinions. In the administrative offices, we have found that problem solving and planning abilities improve when different points of view are presented. In every sector, the University's diverse blend of students, staff, and faculty is a tremendous resource that benefits all. At Cal Lutheran, we are committed to an inclusive learning and work environment that values individual differences and respects each person's dignity. We strive to open our doors to students and employees from all walks of life and to assist them once they arrive. Many of our students are the first in their families to attend college. Their insights add greatly to the overall educational experience. Cal Lutheran is also a member of the Hispanic Association of Colleges & Universities (HACU) and we share its mission of improving access to and the quality of postsecondary educational opportunities for Hispanic students. Cal Lutheran has been designated a Hispanic-serving institution by the U.S. Department of Education, signifying that Latinos make up at least 25% of full-time undergraduate students. Thirteen percent of U.S. colleges currently hold the designation, which makes them eligible for grants to support academic achievement for Latinos and all other students. There is no doubt that the multiculturalism at Cal Lutheran greatly enhances the learning and working environment of the campus community. It not only reflects the changing world around us but also encourages dialog and differing points of view—the basis of Lutheran higher education. Most importantly, diversity inspires us to appreciate and achieve our mission to educate leaders for a global society. We believe strongly in our mission, and we believe increasing diversity will help us to achieve it. Real diversity, however, can become reality only when each of us, on a daily basis, looks for ways to find strength in differences. We call on everyone's help. As educator Adela Allen so aptly wrote: "We should acknowledge differences, we should greet differences until difference makes no difference anymore."
Learn more about our Campus Diversity Initiative.
Locations
Thousand Oaks
Address
California Lutheran University
60 West Olsen Road #1350
Thousand Oaks, CA 91360-2700
91360
Thousand Oaks
,
California
,
USA
Westlake Village
Address
31416 Agoura Road #109
Westlake Village, CA 91361
91361
Westlake Village
,
California
,
USA
Oxnard
Address
2201 Outlet Center Drive, Ste. 600
Oxnard, CA 93036
93036
Oxnard
,
California
,
USA
Los Angeles
Address
De Soto Avenue,5925
Woodland Hills
91367
Los Angeles
,
California
,
USA