Clarkson's graduate programs layer into your already busy life.
We get that our students lead highly engaging lives. They're recent college grads looking for that competitive edge. They're parents. They're future doctors and teachers. They're entrepreneurs, innovators, and inventors. They're full-time employees at Fortune 500 companies. They're volunteers in their communities.
That's why we've created flexible options that fit into your lifestyle. Online, onsite at one of our four locations in New York State or hybrid (a mix of online and onsite) options allow you to take courses in the space that works for you. Part-time and full-time opportunities let you complete your program on your time.
And the best part? You're getting a high quality, accredited education that will lead to future success in your field, taught by faculty experts in a small class setting.
About The Graduate School
At Clarkson, innovation is impact. Students who choose Clarkson for graduate and professional programs come here with a purpose: to advance knowledge, to explore ideas that propel society, and to build meaningful careers. Through world-relevant curriculum and engagement with leaders in the industry, business, and education, you will be prepared to make sense of complex systems, forge connections across people and fields, and find creative solutions to some of today's most vexing challenges. You will deepen your knowledge base to accelerate your ideas into great products and lead organizations that have an impact.
Connections make the difference. The Clarkson alumni network is over 40,000 people strong and full of leaders who inspire impactful organizations, produce ideas that change the way people live and engage with the current student body in meaningful ways. Our deans and faculty consult regularly with their own advisory councils comprised of industry leaders, alumni employers, research partners, think-tank consortium members, and peers in academia. As an enrolled graduate student, you can tap into Clarkson's Alumni Association programs and access our Career Center services to advance your professional development.
Rigorous and personal. From Fulbright and National Science Foundation Scholars to highly credentialed working professionals and researchers collaborating with the thought leaders in the industry, the faculty at Clarkson bring their own experiences and networks into their teaching and advising. They can relate to the demands of life outside the classroom, whether you're a working parent, a career striver, or a community service volunteer. You will get to know the faculty personally as class sizes are intentionally small across all modes of learning: onsite, online, full time and part-time.
Worth it. Clarkson's educational approach delivers results. According to the Brookings Institution, a Clarkson degree boosts graduates' mid-career earnings by more than 40%. PayScale Inc. ranks Clarkson in the top 12 of Best Master's Degree-Granting Programs by salary potential. And one in five Clarkson alumni is already a CEO, the owner of a company, or in a senior executive position.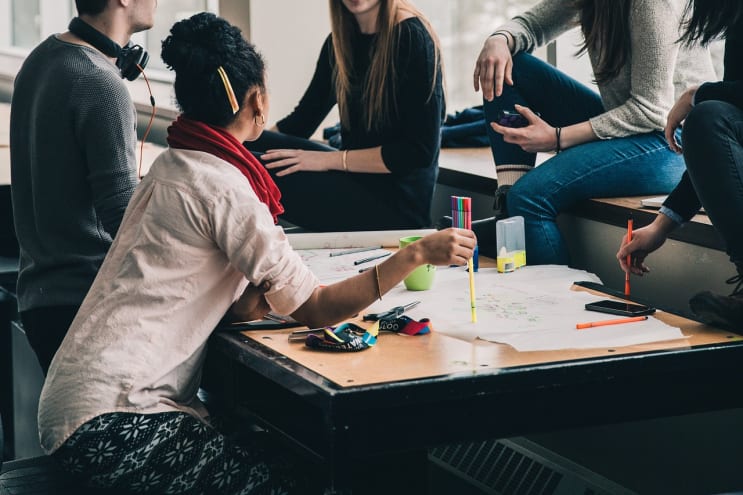 Accolades
95% of the Education Program Graduates Placed in 3 Months After Graduation
More than 90% of MBA Program Graduates Place in 3 Months After Graduation
Top-20 Supply Chain Management Program, U.S. News & World Report, America's Best Colleges 2016
Best Colleges for Veterans, U.S. News & World Report, America's Best Colleges 2016.
Online MBA program ranked as one of the top 40 in the nation, U.S. News & World Report 2015.
Top 50 America's Most Entrepreneurial Universities, Forbes
Best Online Graduate Business Programs, U.S. News & World Report, Best Online Programs
Graduate School Mission
In congruence with the Clarkson University Mission, the Graduate School is wholly devoted to the success of our graduate community of scholars and researchers. We are committed to excellence in key dimensions of the graduate experience by:
Attracting, recruiting, and retaining talented, diverse, and motivated students
Providing students and faculty with coordinated, high-quality service
Promoting industry-academic partnerships to support the growth of research initiatives and career opportunities
Being the central resource for all things graduate
Graduate School Vision
To be a world-class center of graduate recruitment, education, research, and service.
Clarkson's Mission, Vision & Values
Clarkson University's academic programs and the educational experience span boundaries and vary widely in content. At the heart of the institution's educational and operational processes are fundamental goals and values that define a common experience that shapes the growth of every Clarkson student. The University has articled its mission, vision, and values and through its strategic planning process, uses these statements of purpose and identity to evaluate and affirm Clarkson's ongoing direction and evolution to excellence.
Our Campuses
Clarkson is comprised of three physical campus locations in New York State.
Potsdam - Our main campus of 640 wooded and waterfront acres is home to all undergraduate degree programs, many master's and Ph.D. programs as well as research centers, athletic facilities, and residences for nearly 4,000 students.
Schenectady - In the heart of Schenectady, our Capital Region Campus (CRC) is home to several graduate and professional programs of study, K-12 outreach programs, and a multi-use facility.
Beacon - On the banks of the Hudson River is Clarkson's Beacon Institute for Rivers and Estuaries, serving as home to graduate programs, groundbreaking water research, and K-12 outreach programs.
Locations
Potsdam
Clarkson University
Address
8 Clarkson Ave.
13699
Potsdam
,
New York
,
USA
Schenectady
Address
80 Nott Terrace
12308
Schenectady
,
New York
,
USA
Beacon
Address
199 Main St.
12508
Beacon
,
New York
,
USA